Heney Chiropractic Neurology Center is proud to work alongside  acupuncturist Robert Thompson!
Acupuncturist
Robert Thompson, Lic. Acupuncturist
MAOM (Herbal Nutritionist)

A native of Boston's South Shore, Robert Thompson is a graduate of Providence College with a B.S. in Business Administration.  In the year 2000, after fifteen years in the brokerage industry in Boston, New York and then Chicago, he decided to return to home to seek out a new career path. Click for Robert's Full Biography
---
Massage Therapists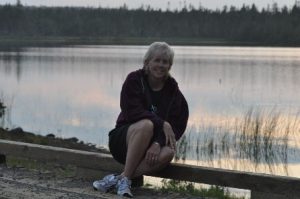 Toni Duval, LMT is a Licensed Massage Therapist. She specializes in Swedish massage, deep tissue, trigger point therapy, and sports massage. She has a genuine passion for massage therapy, health and wellness with 26 years of experience.
As a life-long learner, she graduated from Bancroft School of Massage Therapy in 1993 and is a professional member of the AMTA. She is a recently retired physical educator who holds an M.S.E., from Bridgewater University and an M.Ed., from Lesley University.
Toni customizes her massages to individual needs by helping to rebound from injuries. Her physical education background gives her a distinctive insight as to how and why the body works the way it does and her teaching background helps her to assist clients as to how massage therapy can help them. She practices what she preaches as she is also a Level 2 YogaFit instructor, a Senior Games triathlete, an avid hiker, golfer and loves all types of music. She is excited to become a part of the Heney Chiropractic Neurology Center Team.
---
Diane Colligan, L.P.N., L.M.T.
Diane has been practicing massage therapy for many years in the Marshfield area and comes to us with a long list of happy clients.
Therapeutic Massage therapy quiet time away from the rush of the world is recognized as essential to a life of energy, vitality and health.
You decide the type of massage you wish to receive: Swedish for stress reduction, or deeper tissue for release of contracted or injured muscles or a combination.
---
---