Heney Chiropractic Neurology Center would like to welcome acupuncturist Robert Thompson!
Acupuncturist
Robert Thompson, Lic. Acupuncturist
MAOM (Herbal Nutritionist)

A native of Boston's South Shore, Robert Thompson is a graduate of Providence College with a B.S. in Business Administration.  In the year 2000, after fifteen years in the brokerage industry in Boston, New York and then Chicago, he decided to return to home to seek out a new career path. Click for Robert's Full Biography
---
Massage Therapists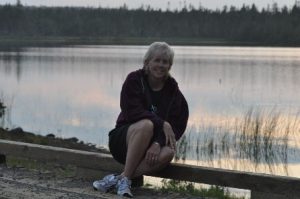 Toni Duval, LMT is a Licensed Massage Therapist. She specializes in Swedish massage, deep tissue, trigger point therapy, and sports massage. She has a genuine passion for massage therapy, health and wellness with 26 years of experience.
As a life-long learner, she graduated from Bancroft School of Massage Therapy in 1993 and is a professional member of the AMTA. She is a recently retired physical educator who holds an M.S.E., from Bridgewater University and an M.Ed., from Lesley University.
Toni customizes her massages to individual needs by helping to rebound from injuries. Her physical education background gives her a distinctive insight as to how and why the body works the way it does and her teaching background helps her to assist clients as to how massage therapy can help them. She practices what she preaches as she is also a Level 2 YogaFit instructor, a Senior Games triathlete, an avid hiker, golfer and loves all types of music. She is excited to become a part of the Heney Chiropractic Neurology Center Team.
---
Diane Colligan, L.P.N., L.M.T.
Diane has been practicing massage therapy for many years in the Marshfield area and comes to us with a long list of happy clients.
Therapeutic Massage therapy quiet time away from the rush of the world is recognized as essential to a life of energy, vitality and health.
You decide the type of massage you wish to receive: Swedish for stress reduction, or deeper tissue for release of contracted or injured muscles or a combination.
---
Meaghan Heney, L.M.T.
Meaghan is a recent graduate of Spa Tech and is extremely anxious to get her new massage therapy career under way.
Hi everyone! I'm Meaghan and I am a recent graduate from Spa Tech Institute in Plymouth, MA. I focus on client-centered care and will take the time to learn about each of your individual needs to find the massage techniques best suited for you. I'm so excited to join and be a part of the Heney Chiropractic family!
I specialize in:
● Swedish Massage
● Trigger Point Therapy
● Sports Massage
● Deep Tissue
● Heat Therapy
● Stretching
● Myofascial Release
● Pregnancy Massage
---
Registered Dietitian & Yoga Instructor
Lauren Ahola
LEAN (Lauren E. Ahola Nutrition & Yoga)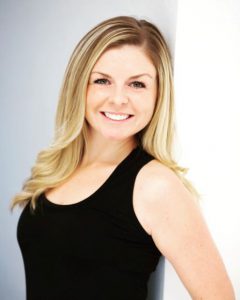 Hi Everyone! I'm Lauren and my mission is to help you reach your weight and wellness goals. Take a minute to ask yourself what your goals are? Feeling healthier and at your optimal weight you will have the confidence to reach those goals. Maybe you want to improve your blood sugar, decrease joint pain, run your first 5k, be able to keep up with your kids or grandchildren, or even fit in that dress hiding in the back of your closet…we will do it together. And by the end of this my goal is that you won't need me anymore!
Through individualized nutrition counseling, I will navigate you through this world of crazy nutrition messages with the truth. And the truth is…it's not as hard as you think. We will create a nutrition plan together that works for YOU. This flexible diet approach is meant to be realistic and maintainable in the long-term. It's your forever plan with room for adjustments and fun along the way.
LEAN (Lauren E. Ahola Nutrition & Yoga) was created from my belief that following a clean diet & clearing the clutter from your mind will lead to the body you have always desired. My goal is you will feel strong, energetic, confident and develop better relationships with yourself and others.
I have been practicing as a Registered Dietitian for over seven years. Growing up a chubby kid, I developed an interest in nutrition at a young age. At 18-years old I knew I wanted to pursue a career following my passion and have not looked back. I completed my Undergraduate Degree in Nutrition/Dietetics at the University of Rhode Island in 2011. I then when on to complete my Masters Degree in Nutrition in 2014 and Dietetic Internship in 2012 at Simmons College in Boston, MA.  I specialize in weight loss/weight management, overall wellness, yoga & mindfulness. I find so much joy in helping others take control of their health and becoming the best version of themselves.
I strongly believe, health is more than just knowing the right foods to eat. That is what lead me to complete my 200-hour Yoga Teacher Training at Yoga Six, when I was living in San Diego, CA in 2015. I strongly believe in the mind/body connection in achieving your goals. I teach vinyasa based flow classes, in addition to restorative classes for athletes. I also offer private sessions and small group classes.
I am so excited to partner with Heney Chiropractic and be a part of your health & fitness journey.
---